News | This page contains general news affecting our business and the industry.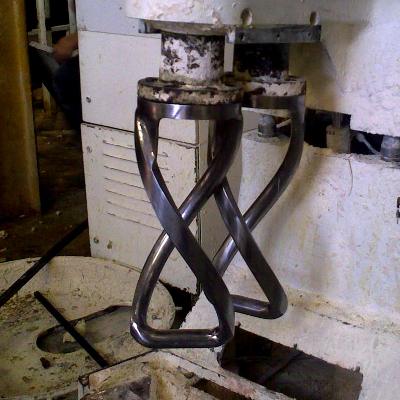 New Mixer Spindles for Diosna Dough Mixer
MMTS was recently approached by a bakery who were having problems with the mixers for their Diosna W240A dough mixers (spoons). The original mixers had become worn and fatigued and had broken. There had been an attempt to repair them by welding, but these repairs had never lasted more than a week in production.
After analysing the mixer geometry and the operating conditions, MMTS were able to design and tool up for a completely new set of mixers with a tougher construction.
The new mixers have been in production for over a month now and the client is relieved to have reduced production stoppages.
MMTS is currently the only company in South Africa to be manufacturing Disona mixer spindles (spoons).